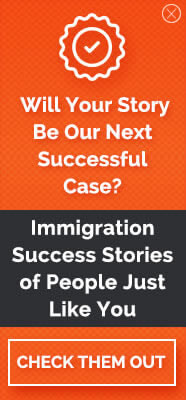 With Extraordinary Abilities
The O Visa classification consists of three visas: O-1, O-2 and O-3. The O-1 Visa. They are granted to foreign nationals with extraordinary ability in the arts and entertainment, athletics, sciences, business and education. "Extraordinary ability" means a level of expertise indicating that you have achieved excellence in your field of endeavor.
The applicant must have received national or international acclaim in any of the established fields or must show a record of outstanding achievement through extensive documentation. The O visa classification allows eligible people to stay in the US for a maximum period of three years, but under this status you can apply for a green card.
Your employer or sponsor must file Form I-129. If you do not have either of these, an agent may file the petition with the USCIS. O-1 and O-2 visa holders can issue a O-3 visa for their immediate family members (spouse and unmarried children under 21).
If you have reached the very top of your profession and want to know if you are eligible for this visa category, schedule a private consultation with Alice Antonovsky, immigration specialist:
Alice Antonovsky prepares your petition avoiding unnecessary delays or mistakes
Our team represents clients throughout the Tri-State Area to help them achieve their immigration goals
We are committed to find the best possible outcome to your case
3 Things You Need to Know
About Extraordinary Visas

O visa holders can live in the
United States with their immediate family members

The applicant must submit
proof of your extraordinary ability such as awards, nominations, prices, contracts, publicity releases, published material or similar documentation reflecting your achievement.

You must provide a copy of a written
contract between the petitioner and the beneficiary or a summary of the terms under which the beneficiary will be employed.
Key Facts
About Extraordinary Visas

One of the privileges of applying for O visas is that you do not need to prove that you intend to return to your home country when your stay in the U.S. is completed. In fact, you can apply for permanent residence while on O status.
The O-1 petition and approval process takes approximately 3 to 4 months. However, USCIS offers a faster option called " premium processing," which can significantly reduce processing times. You are only required to pay a special fee.
Your O-1 petition can be revoked if the information in the petition is not true and correct, the conditions in which you were originally employed have changed, the conditions of the approved petition are violated or the approval of the petition involved gross error.
Testimonials
I am a Paraguayan scientist. My potential employer in the US...

I was granted a O-1 visa 3 years ago. I am surprised...

I am a high performance athlete from Venezuela- A year ago,...