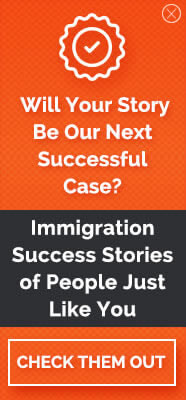 Green Card Lottery Program
Commonly known as the Green Card Lottery, the Diversity Immigrant Visa Program allows individuals from eligible countries to apply for U.S. Permanent Residence. These countries are selected because of the low number of immigrants residing in the U.S. from these locations.
Every year, 50,000 Green Cards are granted through the lottery process. Selected applicants are allowed to legally live and work in the United States, along with their direct family members. The Department of State sets a deadline and provides all DV Lottery instructions, so applicants can complete their applications for free online.
Citizens of the following countries can not apply for the Green Card Lottery: Bangladesh, Brazil, Canada, China (mainland-born), Colombia, Dominican Republic, Ecuador, El Salvador, Haití, India, Jamaica, Mexico, Nigeria, Pakistan, Peru, Philippines, South Korea, United Kingdom (except Northern Ireland) and its dependent territories, and Vietnam.
To check for further eligibility requirements, schedule a consultation with Immigration Lawyer Alice Antonovsky.
Tips and advice on preparing for the interview and what to expect
Assistance in providing required documentation
Honest legal advice throughout the Tri-State Area
3 Things You Need to Know
About the Green Card Lottery

Even though there are only 50,000 visas available,
the Department of State selects more applicants because some individuals do not meet all requirements, or simply choose not to continue with the process.

The application process lasts a month, usually October through November.
Results are available in May of the following year.

The number of available visas is determined
by region and the number of immigrants from a particular country already living in the United States.
Key Facts
About the Green Card Lottery

When the applications open, which is usually around October, you'll need to fill out an online application and carefully follow the instructions. Required data includes personal information, family details, education information and a digital photograph.
The Green Card Lottery was design to give individuals from countries around the world a fair chance at receiving U.S. permanent residence. Only a few countries are excluded from the list and the selection process is completely random.
You do not need a lawyer to enter the diversity visa lottery program. However, you can seek legal advice to address all your concerns, confirm application due dates, and, if you get selected, be prepared for a successful interview. An experienced immigration lawyer can make the process easier to understand and less stressful.
Testimonials
2013 and was luckily selected to…

I am a resident of Venezuela with one 7-year old…

My cousin who lives in the US told me to apply…