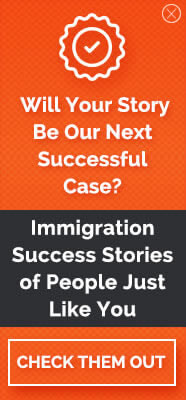 TRUST ALICE ANTONOVSKY TO PROVIDE PERSONALIZED AND RELIABLE IMMIGRATION ADVICE
MEET YOUR IMMIGRATION GOALS WITH THE HELP OF AN EXPERIENCED LAWYER
As a member of the American Immigration Lawyers Association, Alice Antonovsky takes pride in helping her clients legalize their status in the United States, apply for the right kind of visa and keep their families together through the most suitable application method. Our services include work and tourist visa applications, asylum, Green Card applications, family reunification, deportation defense, work permits and any other related immigration service.
When meeting with Alice Antonovsky, you will get a chance to explain your case and needs. As an honest and reliable immigration lawyer, she will be able to help you find the most suitable path to take and evaluate the potential outcome. Consultations are completely confidential, so you do not have to worry about the safety of your personal information.
BENEFITS OF HIRING
AN IMMIGRATION LAWYER
Hiring an immigration lawyer means you will have someone with relevant experience by your side.
All visa requirements are listed on government websites. However, having someone close to ask
your questions will become an invaluable asset towards your immigration goal.
My parents brought me to the United States as a…

My name is Elena, I hired Law Offices of Alice…

Ms. Alice Antonvsky, Thank you for attempting the impossible. You…