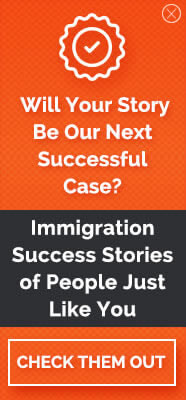 Work in the US

With an L1 Visa:
A Non-Immigrant Option for Foreign Talent
The non immigrant L1 visa facilitates foreign workers being transferred by their employer to enter the United States. Foreign workers may be transferred to the US to manage an entire organization, a division or major function of any related organization.
If you apply for an L1 visa and your petition is approved, you will be transferred to the country and work for that U.S. company related to the one employing you outside of the U.S. Besides, you may travel in and out of the country or stay here continuously up till your L1 status expires. Last but not least, once your visa application is approved, you may avail of L2 visas for accompanying relatives, including your spouse and unmarried children under 21 years of age.
To be eligible for this particular visa, the U.S. company to which you are being transferred should be a subsidiary, affiliate, branch or joint venture partner of your current non-U.S. employer. Additionally, you must be employed in the U.S. company as a manager, person with specialized skills and knowledge or executive.
If you wish to check for further visa qualification requirements for foreign workers, schedule a private consultation with Alice Antonovsky, immigration specialist.
Experienced Immigration guidance throughout every stage of the process
Privacy and confidentiality assured to each and every one of our clients
Attorneys and staff speak many foreign languages including Spanish and Russian
3 Things You Need to Know
About L1 Visas

Any employee who has worked for a company or corporation
for at least one year as Executive or Manager in the preceding three qualifies as an L1 Executive.

One of the limitations of this visa is
that you are only allowed to work for the U.S. employer who acted as your visa sponsor.

After signing the documents, it may take between two and four months
to process a normal L1 visa and one and three weeks to process an L1 visa covered by an L1 Blanket approval.

You can get visa approval for up to three years on L1 visa. Extensions of two years are possible until you have been in the country for seven years if you are an executive or manager, for five years if you enter the U.S. as a specialized knowledge employee.
The L1A visa is for executives and managers. On L1A visa you can apply for a Green Card with no need of going through Labor Certification. The L1B visa is specifically for key employees like computer programmers and accountants. You must have special knowledge of the company's procedures and products.
To speed up the process of applying for an L1 visa, the USCIS came up with a program called Premium Processing. The USCIS guarantees the petition will be adjudicated in 15 days or notify you if further evidence is needed if paid an extra amount of $1,000 on a separate check.
Testimonials
I studied engineering in one of the most prestigious universities in Colombia. Unfortunately, finding a job was hard, so my sister who was married to an American told me to come to the US. I enrolled NYU to continue studying and just decided to hire Alice Antonovsky to help me find a suitable option to change my student status. She is very understanding and professional. Great lawyer so far!

When I met Alice Antonovsky, I was looking for a qualified person to help me identify the type of visa I needed to stay in the United States permanently. She evaluated my situation very objectively and let me choose the path that seemed closer to my needs. Today, I am a permanent resident and I thank her deeply.

I started looking for an immigration lawyer after applying for my son's Green Card and getting no answers. Alice helped me evaluate the situation and found out I had not sent some required information by immigration authorities. I then provided what was needed and the issue was quickly resolved. My son is now living with me in New York and I couldn't be happier.