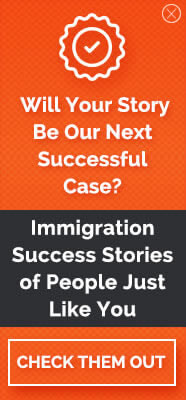 First Step of the Employment Green Card Process
The Program Electronic Review Management (PERM) is the process for getting labor certification, the first step of obtaining a green card for foreign nationals who seek permanent residence via employment. Employers must demonstrate that they were unsuccessful in recruiting a qualified U.S. employee for a certain position in order to obtain an approved PERM Labor Certification. They can do this by showing newspaper advertising and other recruiting methods.
The employer must also be prepared to hire the foreign worker on a permanent and full-time basis. Additionally, there must be a job opening available to U.S. employees. Job requirements must follow what is usually requested for the occupation in the U.S. and may not be personalized to the employee's qualifications.
In other words, the employer should establish that the employment opportunity has been specified without the use of unfair restrictive job demands, unless it can prove that they come just out of business necessity. Furthermore, the employer must pay, at least, the prevailing wage for the position in the area of intended employment. If you would like to apply for PERM, call now for a confidential consultation with Alice Antonovsky to analyze your options.
Our team is dedicated to helping clients achieve their immigration goals
We have the skills and necessary experience to represent clients throughout the Tri-State Area
We handle any immigration process with accuracy and professionalism
3 Things You Need to Know About PERM

The employer who applies for PERM
must be offering a permanent position. Seasonal or temporary positions do not qualify for labor certification.

The employer who applies for PERM
must hire the foreign worker as a full-time worker

The designated minimum experience and educational
requirements must be those usually required for the occupation.
Key Facts
About PERM Visas:

Also known as PERM, labor certification is a broadly used employment-based opportunity for getting a green card. PERM requires U.S. employers to demonstrate that there are no qualified U.S. workers for a particular position.
The employer will be able to apply for a green card for the foreign employee once the U.S. Department of Labor confirms this application.
The petitioning employer must conduct a range of activities in order to test the labor market prior to filing the application. If willing, qualified and sufficient able applicants (Permanent Resident or U.S. Citizen) are not found for a position through this process, the employer can then submit a PERM application.
Testimonials
I studied engineering in one of the most prestigious universities...

I started looking for an immigration lawyer after applying...

I applied for the green card lottery program in 2013 and...