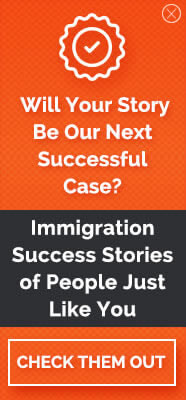 in New York
Even if you were not born in the United States, you can still become an American Citizen. The process is called Naturalization and it lets eligible individuals gain the rights and responsibilities of a US born person.
You can become a US Citizen through your parents or spouse. It is also possible if you have lived in the country as a permanent resident for 5 years or more and if you have served in the U.S. Army.
People who came to the United States as minors may already be citizens if at least one of their parents went through the naturalization process. If that is your case, then you should request further information or a Certificate of Citizenship from USCIS.
If you want to become a US citizen, we recommend consulting Alice Antonovsky, immigration specialist.
Accurate legal advice and representation throughout the Tri-State Area
Private and confidential consultation to discuss your case
Help you complete all the paperwork and prepare you for the naturalization interview
3 Things You Need to Know
About Becoming a US Citizen

To apply for Naturalization,
you will have to have resided in the United States for at least 30 months before lodging

In addition to residence requirements,
you need to proof English language proficiency and pass a civics test

As a naturalized citizen,
you can sponsor direct relatives to get their Green Cards
Key Facts
About Becoming a US Citizen

If you are a US citizen, you can vote, apply for federal employment and run for publicly elected positions. Some advantages that citizens have over permanent residents are a U.S passport and the right to apply for certain federal aid programs.
The naturalization procedure states that permanent residents can apply for their citizenship after 5 years, U.S citizens' spouses after 3 years and members of the military at any time after 1 year of service. Keep in mind that applicants must also meet all other requirements, such English language proficiency and U.S history knowledge.
Testimonials
I was an Indian permanent resident based on my…

I was a permanent resident living in the US for more than…

I am a permanent resident from Brazil. My wife was…