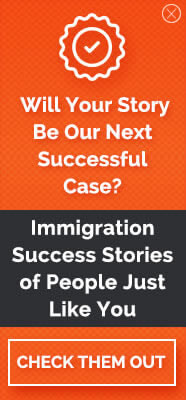 All You Need

to Know About Illegal Immigration in NYC
From the first wave of immigrants to reach the United States, New York has consistently been a top destination to a diverse population of people from around the globe. In fact, New York is the second state in the U.S. with the largest number of immigrants. According to Pew Research Center, foreigners were 15.9% of the state's population in 1990.
In order to legally live and work in NYC, immigration authorities must grant you a valid visa. Engaging in any activities that differ from the purpose of your visit could be considered illegal. For example, those who enter the country with a tourist visa are not allowed to work, unless they request a status adjustment.
If you are planning to move to New York or seek temporary employment, make sure to check for all visa requirements and applications. Changing your status while living in the country is also be a possibility. However, we strongly recommend that you contact an immigration expert to evaluate your case individually.
Avoid Illegal Immigration:People
without a valid visa that remain in the U.S. may face
deportation.
As part of the immigrants and nonimmigrants
classifications, you'll find several visa types to choose from.
It is important to apply for the one that
best suits your case.
Some of the most popular visas
include temporary or permanent residence, student visas,
political asylum, temporary protected
status and investors visas.
3 Quick Facts Regarding
Illegal Immigration in NYC



ProCon.org listed Mexico, El Salvador and Guatemala
as the top 3 countries of origin for illegal immigrants in the United States in 2012.
What You Should Know
About Illegal Immigration

You must have a valid visa to enter the country. By overstaying the allowed period of time, you fall into an illegal status.
If you decide to embark on a different path than your original purpose of visit, you must apply for the visa that best represents your new plan and wait for approval.
New York implemented a card identification system that undocumented immigrants can use to open bank accounts and have access to city services.
Testimonials
Ms. Alice Antonovsky, Thank you for attempting the impossible. You have...

I hired Law Offices of Alice Antonovsky to help with immigration. She is a great...

My name is Elena, I hired Law Offices of Alice Antonovsky last summer...