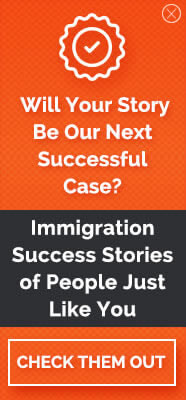 Who are They and How Well Are They Doing?
The United States of America is now home of immigrants from the most diverse backgrounds. They come to the country for plenty of reasons, some looking for safer living conditions, financial opportunities, business stability or to escape violence from their home countries.
According to statistics published by the Department of Homeland Security, the US welcomed 990,553 legal permanent residents in 2013. Of which, 135,028 came from Mexico, followed by 71,798 from China and 68,458 from India. Other countries in the top 10 sending list are Phillippines, Dominican Republic, Cuba, Vietnam, South Korea, Colombia and Haiti.
The US immigrant population accounts for 20 percent of migrants around the world. And as MPI states, immigrants in the US are 13 percent of the entire population. Immigrants have the chance to naturalize and become new US citizens. That is, if they have a legal permanent resident status and can comply with all requirements.
If you have immigration-related questions, contact an expert in immigration law.
Guidance through the process of getting a green card or citizenship
Represent clients who could face deportation, those seeking asylum and those charged with crimes
Honest and confidential legal advice at a surprisingly reasonable price
3 Things You Need to Know
About Immigrants in The US

Lawful permanent residents can apply for naturalization
after residing in the US for 5 years, 3 if they are married to a US citizen.

Most of people entering the US
as permanent residents were petitioned by an American relative or employer.

The top 5 countries of origin of new US permanent residents
are Mexico, China, India, the Philippines and the Dominican Republic.
Key Facts
About Immigrants in The US

US permanent residents are allowed to live and work in the country indefinitely. This status gives you access to numerous financial and social benefits.
Hiring an immigration lawyer to help you file an immigration petition is not mandatory. You can complete an immigration application without any assistance. However, it is always better to avoid making irrevocable mistakes.Immigration lawyers help their clients identify the most suitable visa for them.
There are available mechanisms for undocumented immigrants to change their status. Before going forward with any application, we strongly recommend that you visit an immigration attorney who can explain the benefits and consequences as well as every step of the process.
Testimonials
I studied engineering in one of the most prestigious…

I came from China as an undocumented immigrant…

I've always dreamed of living in the United States because…