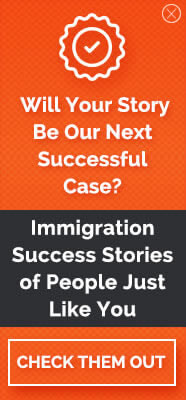 Immigrate to the US With an Investor Visa
The United States has a visa classification for investors since 1990, which allows foreigners to open businesses in the country. The strategy attracts foreign capital and new employment opportunities for nationals and legal immigrants.
Investors are required to open a commercial enterprise, which means a sole proprietorship, a partnership, a holding company, a joint venture, a corporation or a business trust.
The general capital requirement for an investors visa is $1 million. However, if the new company will be opened within a rural area or a targeted area, the amount drops to $500,000. With this strategy, the US makes sure to encourage investments in areas with a high unemployment rate.
Open a legitimate trading company, following the legal requirements in the US
The required investment is $500,000 to $ 1 million,
depending on the chosen
location
You must prove you can create and maintain a minimum of 10 full-time jobs for American workers, within the first 2 years
of activity
3 Things You Should Know
About Investor Visas

The kind of new trading company could be a sole
proprietorship, a partnership, a holding company, a joint venture, corporation or business trust.

Investors have the opportunity to bring their direct family with them.
As dependants, they will also be granted a Green Card that will allow them to live legally in the US.

You can apply for an EB-5 or E-2 visa
from overseas or adjust your status if you are already in the US, provided that you are on a valid visa at the time
For a confidential consultation,
please call our office at
1-718-924-2896
so we can discuss your options.
Benefits
of an Investors Visa

Once approved, you and your dependents can live legally in the United States. If granted Green Cards to their dependents they can also work and enjoy the benefits of a permanent residence.
Investors are able to open their own business in a sound financial environment, which offers a great opportunity for success and the opportunity to enhance local employment.
Holders of an investor visa can travel abroad and re-enter the US without restrictions.
Testimonials
I called the Law Offices of Alice Antonovsky to ask...

I always had the dream of opening my own business…

My family business was at risk of total loss…