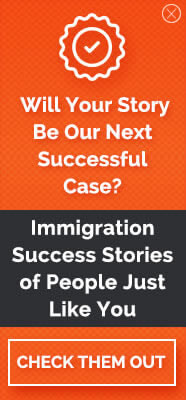 Get Political

Asylum in the US,
Determine Your Eligibility and Potential Outcome
Political Asylum is a protection mechanism some nations offer to people who have left their home countries as a political refugee. The United States offers two types of asylum, affirmative and defensive. In both cases, the applicant's eligibility will have to be determined by immigration authorities.
To apply for Affirmative Asylum, you need to be physically present in the United States. Regardless of how you entered the country or your current immigration status, you can apply if you meet the eligibility criteria.
Defensive Asylum can be requested by those individuals who are at risk of being removed from the United States. An immigrant can be placed in removal proceedings after being caught trying to enter the country illegally or due to immigration violations.
If you want to apply for political asylum, we recommend consulting Alice Antonovsky, immigration specialist.
Immigration lawyer with significant experience in handling complex immigration cases
Represents individuals and businesses throughout the Tri-State Area
Attorneys and staff speak many foreign languages including Spanish and Russian
3 Things You Need to Know
About Political Asylum

Due to an increasing amount of asylum petitions,
there is a new prioritization system in place and response times could be longer

If your asylum application is denied,
you can appeal the decision and remain in the country during the entire process

If you are in the US with asylum status,
traveling to your home country may jeopardize such status if it is determined that you were not at risk of suffering persecution
Key Facts
About Political Asylum

You need to pass the "credible fear test" to get political asylum in the United States. In order to do this, you must show proof of the persecution or potential persecution in your home country. In addition to your file, an immigration authority will interview you before making a decision.
If your application is denied, the case will be referred to Immigration Court before a judge who will hear your testimony and make an independent decision. If your asylum is denied again, you can still appeal to the BIA, U.S. Court of Appeals and U.S. Supreme Court.
If you are granted political asylum in the US, you will have to request a travel document (Form I-131) before going abroad to guarantee your ability to reenter. If the place you intend to visit is your home country, it may hurt your asylum status if it is determined that you lied about the persecution risk.
Testimonials
I was the owner of a prosperous business and…

My mother held a leadership position in an…

My name is Sami, a Christian who lived in Syria.…