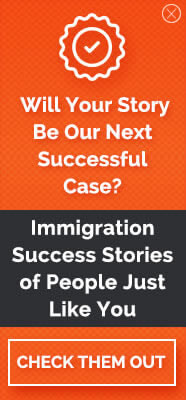 With a Temporary Protected Status
Temporary Protected Status (TPS) is an option for eligible individuals to obtain legal status in the US for a temporary period of time. Immigration authorities determine which countries do not provide a safe environment for their own citizens to go back to. TPS beneficiaries are not asked to leave the United States and can get work authorization for some time, which can be prolonged.
A Temporary Protected Status doesn't automatically provide a permanent resident status. However, it allows citizens from designated countries to live and work in the United States while it is still considered unsafe to go back to their countries of origin.
The Secretary can select any given country for Temporary Protected Status because of a number of temporary conditions in the country such as armed conflict (civil war), environmental disaster (hurricane or earthquake) or an epidemic situation.
If you wish to check for further qualification requirements, schedule a private consultation with Alice Antonovsky, immigration specialist.
Immigration lawyer dedicated to help clients achieve their immigration goals
Has the skills and experience necessary to represent clients throughout the Tri-State Area
Handles any immigration process with accuracy and professionalism
3 Things You Need to Know
About Temporary Protected Status

A TPS beneficiary cannot be taken
in by the DHS on the basis of their immigration status.

Being a temporary benefit,
TPS does not grant permanent resident status

Petitioning for TPS does not affect any
existing asylum applications.
Key Facts
About Temporary Protected Status

If you are granted Temporary Protected Status, you must stay continuously in the U.S. Although, permission to travel abroad could be given by the district director. if you fail to obtain advance parole before traveling abroad, this could result in the removal of your Temporary Protected Status.
if you are 14 years of age or older, you must submit a biometric service fee. If you are between the ages of 14 and 65 and are seeking employment permission, you must also fill in and present the Form I-765.
If you receive confirmation of your Temporary Protected Status, you may get work authorization. When you apply for TPS, you must submit a USCIS Form I-765, which is an Application for Employment Authorization. In addition to that, you must also pay the appropriate fee to request a work permit.
Testimonials
I was granted a TPS, but I failed to renew it…

I first came to the united States when I was only 17 years old…

I am from Haiti and arrived to the US in…