Keep up with Obama Immigration Law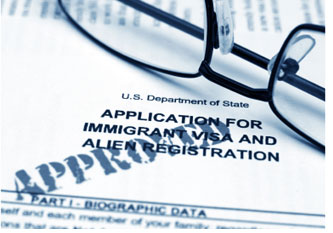 As is common in the political world, rules of government are constantly adapting with the changing mood and sentiments of the American public and their political representatives. At the Law Offices of Alice Antonovsky, immigration attorneys make it their responsibility to understand and be aware of the constantly changing Immigration Law and the current climate in Washington, D.C.
Obama Immigration Law is looking to the future and revamping the system to suit 21st century America. At a glance, Obama Immigration Law aims to help undocumented workers attain their citizenship and keep families together. This is all good news for illegal immigrants already contributing to the economy who yearn for the same rights as legal residents.
Our dedicated and experienced licensed immigration lawyers have made it their life's work to help those seeking U.S. citizenship realize their dreams. When you hire our team of professionals, you can rest assured that you are receiving individualized attention and outstanding legal representation. By calling 718-924-2896 and scheduling a confidential consultation, you or a loved one can begin your road to citizenship.
Legal Services
At the Law Offices of Alice Antonovsky, immigration services include the following specialties:
Deportation and Removal Defense,
Family-Based Immigration,
Green Cards by Marriage,
Visas for Fiancé of U.S. Citizens,
Employment-Based Green Cards,
Green Cards for Lottery Winners,
All Types of Non-Immigration Work Visas,
International Students,
Naturalization,
Marriage and Naturalization Interviews,
Political Asylum,
Employment Authorization and Travel Documents,
Change/Extension of Non-Immigration Status