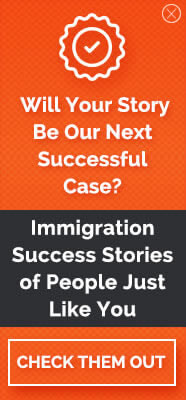 Legalize Your Status in the US
Immigration Lawyer Alice Antonovsky is often representing clients in immigration court throughout the tri-state area. Her experience allows her to offer a personalized and honest assessment.
Depending on the illegal immigrant's situation, they may be eligible for some sort of status adjustment to remove the deportation risk. For example, you can request an unlawful presence waiver. This mechanism applies to those with an American citizen dependant who would experience extreme difficulties if the deportation was completed.
In some cases, you may appeal a deportation order. If so, you need to evaluate your situation with complete honesty and prepare your defense. To do this, Alice Antonovsky can guide and comply with the legal procedures of deportation defense.
Confidential immigration
advice tailored to your
individual case and goals
Honest Legal representation throughout the Tri-State Area
In case you have received
a Notice to Appear (NTA),
it is possible to appeal
against deportation
3 Things You Need to Know
About Deportation

The Bureau of Immigration and Custom Enforcement
issues a Notice to Appear (NTA) stating the reason why the non-US citizen should be removed from the country.

During the hearing, an immigration judge determines
if the information in the Notice to Appear is correct and whether or not the deportation of the alien is ordered.

If a court orders someone to be removed,
the alien or non-US citizen has to leave the United States without any option to return.
Key Facts
About Deportation Defense

An experienced immigration lawyer has the expertise to find the most suitable alternative to avoid deportation. A qualified attorney can help you make the strongest argument possible and prepare you for the court hearing.
Don't lie or hide any information from your lawyer. It is important to take every fact of your immigration history in order to prepare a good defense. Immigration Attorneys are committed to provide a careful analysis of your case to find the best solution avoiding unnecessary mistakes.
Testimonials
My parents brought me to the United States as a…

I'd like to thank Alice Antonovsky for her dedicated services and help. She...

After my asylum request was denied, I went to...