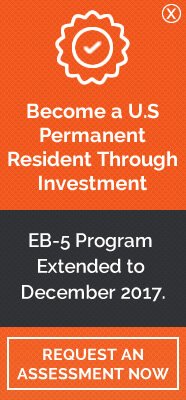 Apply for an

H1b Work Visa,
Become a US Foreign Worker
As a nonimmigrant work visa, the H1B allows U.S. employers to hire foreign individuals with the required set of skills. To apply for it, you must have a valid job offer to prove that you will be performing a specialty occupation and get a wage for it. Every year, there is a cap to fill with foreign workers. If the cap is 65,000, the first 20,000 applicants with a U.S. Master's Degree or higher are exempt from that number.
In recent years, Obama Executive Actions in addition to the CIR (Comprehensive Immigration Reform) have tried to increase the H1B cap from 65,000 to 110,000 or to 180,000 per year, in case of excessive demand. Nevertheless, there still haven't been any changes when it comes to the H1B quota increase – it's not happening in 2017. H1B cap is confirmed to be 65,000 for regular applicants and 20,000 for those with Master's Degrees.
As you can see, a very large number of applications are expected every year, so have yours ready and triple check in time. An H1B visa's validity is subject to the worker's permanence in the position. If the foreign worker wishes to change jobs, he or she would have to submit a visa transfer petition with a new sponsor. It is not necessary to wait until the transfer is issued to begin working with the new employer.
Our experience helps us determine your eligibility to immigrate to the U.S. as a foreign worker
Any paperwork related to visa applications can be overwhelming, we will guide you through the entire process
We provide honest and confidential legal advice, resulting from years of experience in the most diverse immigration cases
3 Things You Need to Know
About the H1b Visa

You'll need to complete all required information
in
Form I-129
and make sure that is clear. Remember proper documentation is needed as proof. You will also need proof of your educational background and its relevance to the specialized job you are going to perform.

You need a certified Department of Labor LCA to file your petition.
By submitting the LCA to the Department of Labor you are showing that you comply with all H1B requirements. You must then send the LCA, along with the H1B visa package to USCIS.

As of December 2016, the standard filing fee for Form I-129
for a nonimmigrant worker went from $325 to $460. It is imperative to pay attention to USCIS announcements so you can stay up-to-date, while preventing rejections or delays.
Key Facts
About the H1b Work Visa

Being a working visa holder means you will enter the United States legally and employed. Having employment stability is a critical factor for every individual who relocates to a different country.
While having your H1B visa, you can still apply for a permanent residence status. Which would include your immediate family as well.
The H1B visa allows you to switch employers as long as you apply for a transfer. So your options as a specialized professional are not limited. H1B visas allow you to stay in the country for up to 6 years.
Testimonials
I studied engineering in one of the most prestigious universities in Colombia. Unfortunately, finding a job was really hard, so my sister who was married to an American told me to come to the US. I enrolled NYU to continue studying and just decided to hire Alice Antonovsky to help me find a suitable option to change my student status. She is very understanding and professional. Great lawyer so far!

When I got a job offer from an American company, I had no idea what to do next. Fortunately, Alice Antonovsky was able to help and I completed the process with little to no stress. Thank you Alice!

Having gone through a work visa application myself, I advise you to get help from someone who has experience. At first, I made several mistakes that a lawyer would have avoided. Alice was very professional and dedicated. Highly recommended!