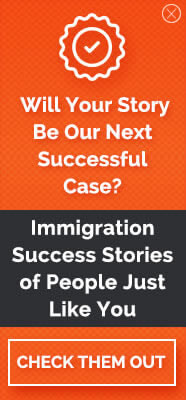 Relocate

to a U.S. Office,
Find the Right L Visa for Your Case
The L non-immigrant visa category allows businesses to relocate foreign qualified employees to its U.S. subsidiary or parent company for at least one year. The L visas include three categories: L1, L1A and L1B.
L1 visas enable small and multinational companies to transfer professional employees to U.S. offices. The L1A visas apply to managers and executives with a role that meets a set of specific job duties. The L1B visa is for specialized professionals with an advanced level of knowledge that relates exclusively to the petitioner's business.
Employees of a US company, managers, executives and specialized knowledge professionals that meet the eligible criteria can come to work in the United States and file for an L2 visa for dependent family members (legally married husband or wife and unmarried minor children under the age of 21).
If you wish to check for further qualification requirements, schedule a private consultation with Alice Antonovsky, immigration specialist.
Immigration lawyer dedicated to provide specialized immigration services and counselling
Extensive experience in representing clients throughout the Tri-State Area ranging from individuals to large corporations
Handles any immigration process, paperwork and legal issues with accuracy and professionalism
3 Things You Need to Know About L-Visas

You can't use your original L-visa
to work for another company; however, you can change jobs or transfer within the company that sponsored you.

The L-1 visa holder can apply
for a Green Card and become a United States permanent resident.

To apply for any of the three
L-visa categories, you need to have a qualifying relationship with a US company through a parent branch, affiliate or subsidiary.
Key Facts About L-Visas

Applicants must fill Form I-129 and submit it to USCIS along with supporting documentation showing that both the US company and the foreign parent, subsidiary, affiliate or branch meet the eligibility requirements to proceed with the application.
L-1 visas allow you to stay in the US for a minimum of one year up to 7 years. For the L1 and L1B, the maximum period of stay is 5 years; and for the L-1A is 7 years. Applicants may need to apply for a renewal before their current visa expires to avoid complications.
The "Blanket petition program" is designed for businesses that are frequent users of L-1 visa. Under this program, the petitioner must obtain approval from USCIS and attach the blanket approval when filing the I-129 Form. Once the Blanket is approved, the company may transfer various employees to the U.S. without filling individual applications.
Testimonials
I arrived in the United States with a L1B visa that was...

I thought renewing my L1 visa would be a pretty straightforward...

I am from India and arrived in the US in 2014. I Wasn't