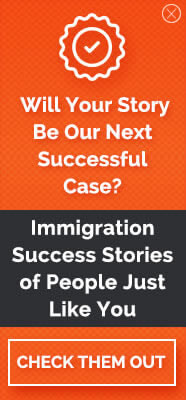 with an E-Visa
The category of E-Visas incorporates treaty traders (E-1) and treaty investors (E-2) who are planning to come to the U.S. under a navigation and treaty of commerce. Australian specialty occupation workers (E-3) are also included in this category of visas.
Treaty traders carry on trade in goods, including technology and services, principally between the foreign country of which they are nationals or citizens and the United States. Treaty investors conduct the operations of an enterprise in which they are actively investing a considerable amount of money.
Prior to entering the U.S, treaty investors or treaty traders must apply and receive an E-2 or E-1 Visa from a United States embassy or consulate overseas. If you would like to check the essential qualification requirements before applying for an E-Visa, call now to schedule a confidential consultation with Alice Antonovsky.
Alice Antonovsky is an Immigration Lawyer who provides specialized immigration services and counseling
Our firm has extensive experience in representing clients throughout the Tri-State area, ranging from individuals to large corporations
We handle various immigration processes, paperwork and legal issues with accuracy and professionalism
Differences Between
E-1 Visa and E-2 Visa

First of all, the main difference between
E-1 and E-2 visas is, as indicated by their names, the purpose for each, that is, what the visa is being used for. Are you an investor or a trader?

E-1 visas allow foreign nationals
to enter the U.S. to carry on substantial trade that is principally between the treaty country and the U.S. On the other hand, E-2 visa holders are allowed to enter the U.S. to direct and develop the operations of a U.S.-based enterprise in which the foreign national has invested a substantial amount of money.

E-2 visas are given only to people
coming to the U.S. to direct and develop the enterprise. As with E-1 visas, you have to be an employee, supervisor, or executive with highly specialized skills to get the visa, unless you are the main investor, owning at least 50% of the trade.

You can apply for an E-1 or E-2 visa from overseas or adjust your status if you are already in the United States, provided that you are on a valid visa at the time.
According to statistics provided by the U.S. Department of State, there were 21,365 employment based U.S. visas issued at foreign posts in 2014.
E-2 visa holders can bring their spouses and unmarried children under 21 years old along with them, provided their visa applications are approved.
Testimonials
I am a permanent resident from Brazil. My wife...

I was a permanent resident living in the US for more than…

I was an Indian permanent resident based on my marriage...