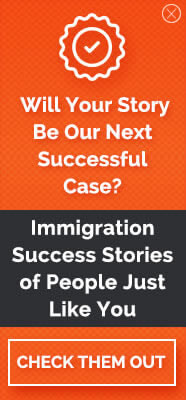 Legalize Your

Status in the US:
We'll Help You Evaluate Your Options
The United States offer a number of visa and status adjustment options for you to legalize your situation. Avoid being at deportation risk and let Alice Antonovsky help you find the best option for your immigration case.
Some illegal immigrants have the option to apply for an Unlawful Presence Waiver. This procedure allows them to legalize their status after traveling to an embassy abroad and attending an immigration interview. Also a possibility, the special immigrant juvenile status for those who were victims of some kind of abuse or violent circumstances during their childhood.
Keep in mind that a status adjustment is not only relevant for those who have entered the country illegally. It also applies to those who want to change the purpose of their stay. For example, an individual who has come as an international student and needs a different visa to accept a job offer.
Request a status change if
the purpose of your visit to
the US has changed. For
example, coming as a tourist
but deciding to stay as an
international student.
If eligible, avoid deportation by applying for any of the available relief programs, such as the special immigrant juvenile status or unlawful presence waiver.
Legalize your status before facing an overwhelming deportation process. Contact us to evaluate your options.
3 Things You Should Know
About Status Adjustments

It is important to adjust your status to suit the purpose
of your stay in the United States. By doing this timely, you avoid any risks of breaking immigration laws.

Some illegal immigrants are eligible for status adjustments
under options like special immigrant juvenile status, for those who suffered abuse as minors.

The unlawful presence waiver allows eligible illegal immigrants
to request a status adjustment, travel abroad for a visa interview and the return to the United States.
For a confidential consultation,
please call our office at
1-718-924-2896
so we can discuss your options.
Benefits
of a Status Adjustment

By adjusting your immigration status, you avoid being at risk of deportation and losing the right to return to the US
Families can avoid the risk of being separated by adjusting the status of any family member on an illegal immigration status
Green Card holders and visa dependents enjoy several benefits and a sense of security that no illegal immigrant can have
Testimonials
I called the Law Offices of Alice Antonovsky to ask...

My parents brought me to the United States as a…

When I met Alice Antonovsky, I was looking for a...