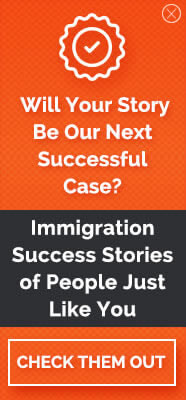 Legalize

Your Immigration Status,
Apply for the I601-A Waiver
Foreign nationals who have been found ineligible to receive a visa under the Immigration and Nationality Act (INA) are eligible to file form I-601A. In many cases, the applicant may have a qualifying relative for the waiver. The applicant's relative must be a U.S. citizen or lawful permanent resident parent, spouse or in some cases a child. ¨Extreme hardship¨ must be established by a qualifying relative; not the waiver applicant.
If you are unlawfully present in the U.S. because you overstayed your visa or have entered the United States by crossing the border without a visa, you may be eligible to apply for the I-601A form to waive your unlawful presence if you are married to a US citizen or lawful permanent resident or you have an unmarried child under the age of 21. However, if USCIS denies the waiver application, there is no further appeal available to you.
Make sure you can meet all the requirements to qualify for the waiver before filling out your application. Visit the USCIS official website to check the information regarding the I-601A waiver.
Alice Antonovsky is an experienced Immigration Lawyer with clients all over the tri-state area
Having a legal professional by your side makes it easier to comply with all requirements and avoid unnecessary mistakes
Our team has vast experience dealing with different immigration situations. Contact us to evaluate your case
3 Things You Need to Know
About the I601-A Waiver

Under the new law, you can fill out the application
in the United States eliminating the risk of not being allowed to return.

The interviews are still scheduled abroad,
but you are only required to exit the country for a short period of time.

You must prove that your qualified relative
will suffer extreme hardship if the three or ten year bar is imposed. Various types or hardships are considered, including financial, physical, medical, emotional and others.
Key Facts
About the I601-A Waiver

Based on the I-601A applications received or adjudicated from March 4 – September 14, 2013, the National Benefits Center NBC has issued the following decisions: 3,497 approvals (59%) and 2,292 denials (39%).
According to some statistic provided by USCIS, The total number of I-601A forms issued since the program started in 2013 (over the course of 1 year and 11 months) was 62,973.
USCIS announced of the new unlawful presence waiver (I-601A), which took effect on March 4, 2013.
Testimonials
I asked the Law Offices of Alice Antonovsky for…

I hired Law Offices of Alice Antonovsky to help me…

I wanted to stay in the United States with my son…